The fourth of July, Independence day in the USA. The one time per year I get to photograph serious firework displays with out having to travel out of my way or fight crowds. The only disadvantage, there's never a foreground to speak up, which makes the images a lot less interesting.
However, it does have it's advantages in a more abstract sense. With out foregrounds to worry about I can concentrate on composing abstract firework streaks.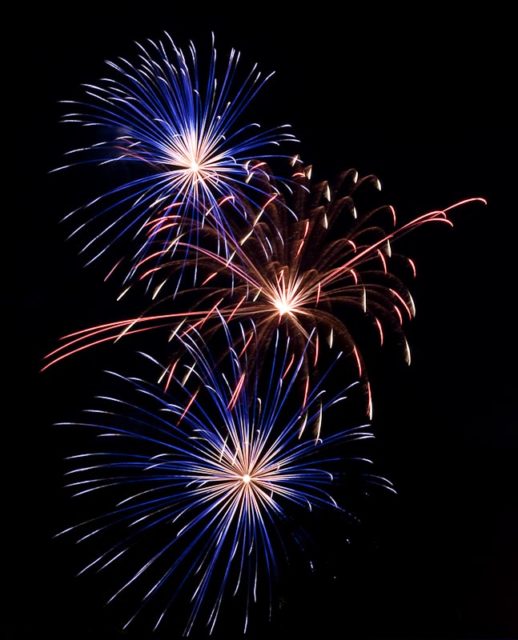 As always preparation is key, and I have my camera's setup and on their tripods long before the show even starts. My exposure is dialed in (manual mode), the lenses are focused to infinity and the AF/MF switches are set to manual, film speed is set, new CF cards are loaded and formatted, cable releases attached, etc.. Further I have a good idea of where I may want to place my camera or cameras before it gets completely dark. I tend to shoot two cameras, a Show camera and my primary camera. My show camera shoots continuously though the show, providing an overview of everything that happened. My primary camera, has me at the helm trying to intelligently compose images, or at least try not to make mess of things.