One of the things I like most about shooting on Sanibel Island is that you don't really need a really long lens. The majority of the birds are so use to people that you can very easily get within frighteningly close distances with out ever spooking them. In some cases they almost seem like they want to pose for you.
Gulls on the Beach
One thing I really enjoyed in last year's visit, was working a Royal Tern colony. I have a soft spot for terns, as far as I'm concerned they rock. As long as I stayed still laying in the sand they had no problem getting so close that I could get frame filling shots with a 150mm lens.
This year, I was hoping for a repeat performance. However, that was not to be and I didn't have the time and light to search much more of the beach than I did.
There were some Ring-Billed Gulls that were more than happy to sit still and pose. So I settled for them to kick the day off. In fact, this one was so comfortable with me while I was working him that it sat down and took a nap.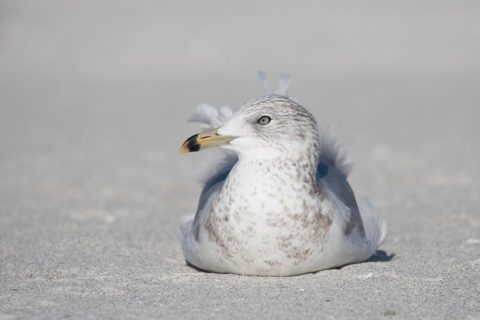 Ruddy Turnstone Dinner Bell
Like almost any beach I've been to in Florida, Western Sandpipers and Ruddy Turnstones make up the bulk of the bird life. This trip was no exception.
Western Sandpipers were out in force foraging and frequently congregated in flocks with at least 50 individuals. Unfortunately, I have a very hard time shooting peeps. They are small and crazy fast and that combination makes them very difficult to follow.
The real catch of the day was the Ruddy Turnstones feeding on a dead crab. The light, tide, location, everything just worked out so well with this.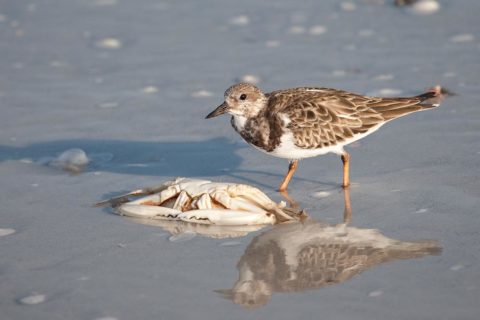 The Fearless Snowy Egret
What do you get when it's late in the afternoon and a Snowy Egret shows up that's willing to approach as close as the minimum focus distance?
Great photography, that's what.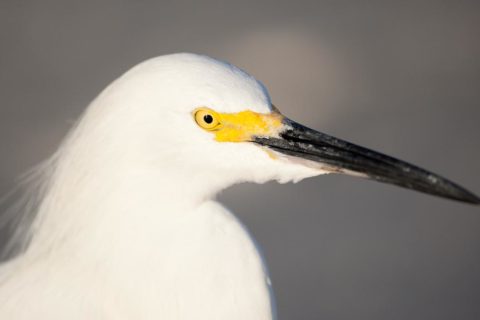 Gallery