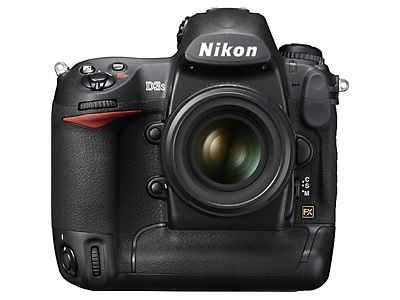 Nikon has announced their newest pro body, the D3s, and it's quite an update if you ask me. Lots of ISO (up to ISO 102400), movie recording, a self cleaning sensor, a new 1.2x crop mode and a quite shooting mode top out the list of new features.
The Sensor
That said, the big news from the D3S is high ISO performance. The D3s expands the base sensitivity of the sensor a full stop on the top end, from ISO 6400 to ISO 12800. Further in addition to the normal H1 and H2 expanded modes, Nikon has added an H3 expanded mode equivalent to ISO 104,200.
While there isn't much to go on yet, the fact that Nikon felt comfortable expanding the expanded range form 2 to 3 stops may say a lot about the sensor's performance. At least if H3 isn't just a bullet point to gain some photographic bragging rights.