EOS R5 Buttons Cheat Sheet
5 min read
These are two pocket references/cheat sheets for the button functions on Canon's EOS R5 camera. The first, has all the default button functions, while the second one allows you to fill out custom functions for the button's you've customized.
This is the companion page for my video on the EOS R5's button functions. Watch it here: EOS R5 Button Tour
Default Buttons Cheat Sheet
Default button assignments.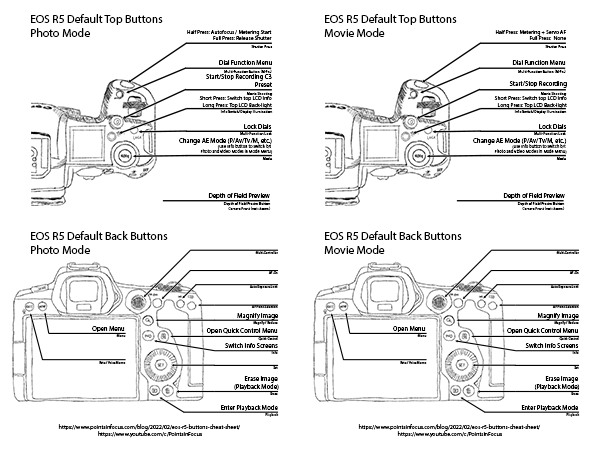 Download: R5 buttons – defaults (PDF file)
Custom Button Cheat Sheet
R5 button layout with space provided to fill in your customizations.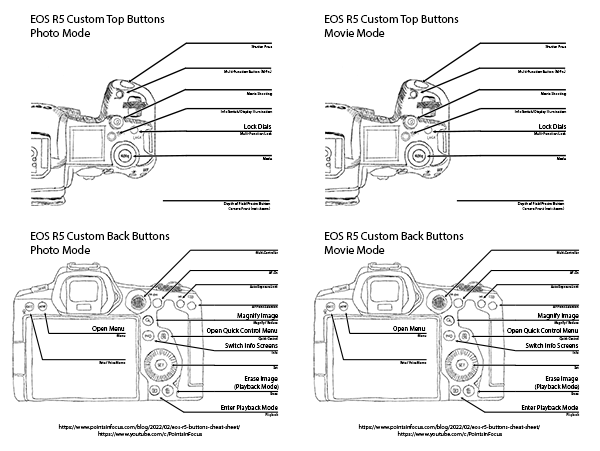 Download: R5 buttons – custom (PDF file)