I've written a couple of articles in the past about ideas that I think would be really nice to see camera makers adopt and integrate into their cameras. This time I want to talk about dovetails both as a tripod mounting system and as a way to make a more rigid and potentially weather proof two part camera.
Most experienced photographers are probably familiar with dovetailed mounts with the Arca Swiss derived tripod mounts used by a whole slew of manufacturers; manufacturers like Arca Swiss, Really Right Stuff, Acratech, Markins, and now even a number of the budget Chinese tripod companies like Benro and Induro.
Mechanically dovetails make really solid joints. The angled surfaces draw the to parts together when the joint is tightened which further helps make a tight joint. Plus generally dovetails are somewhat insensitive to needing to be super precise. If the two surfaces aren't at perfect angles, the force is applied at a point along the surface not across the whole surface, but the joint is still secure.
There are two points here for dove tails, both are related to integrating them into cameras but for two separate objectives.
The Arca Swiss 1.5" (38 mm) Double Dovetail de facto "Standard"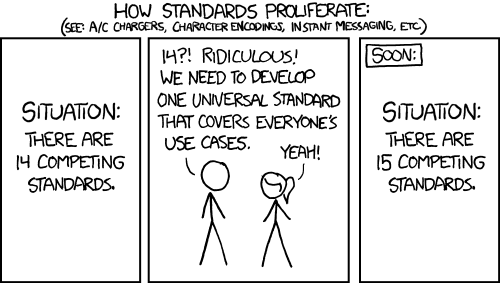 There's a whole heck of a lot of Not Invented Here (NIH) in the camera industry, and as a direct result of that there's a whole lot of incompatible but similar looking stuff out there. Manfrott's RC2 quick release system uses a dovetail that looks superficially similar to an Arca Swiss plate but is wider and as a result entirely incompatible. The same can be said for Gitzo's own proprietary quick release system; looks like an Arca Swiss plate but isn't — It's appreciably wider too.