Lightroom 3 Beta 2 – Preview
10 min read
Last October (has it really been that long) Adobe released the first public beta of Lightroom 3. I previewed it here. My conclusion at the time was that due to the lack of features, Lightroom 3 beta was too raw to be useful. I even found it difficult to play with as an experimental software package; but there was certainly a glimmer of light at the end of the tunnel. The beta showed a tantalizing look at a new rendering engine for Lightroom 3; one that pulled more fine detail out of images, couple that with a more advanced noise reduction system and you had a product that was hamstrung largely by its early beta status.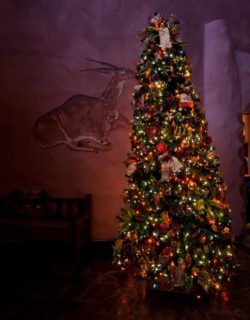 Beta 2 brings several new features and performance enhancements. Starting with improved performance and the completion of the new noise reduction system (both luma and chroma noise reduction is supported in the new RAW engine). Additionally, Lightroom 3 beta 2 supports previewing video files, though the support isn't nearly as broad as I would have hoped, more on this later.
One other new feature since beta 1, is the ability to do tethered shooting directly from Lightroom with Canon and Nikon cameras. However, unlike Canon's remote control app you can't control any of the camera settings from inside Lightroom. The only available control is the shutter release. However, the UI is slim and it integrates well with Lightroom, so it's not totally useless. Also, again since this is beta software, the camera control features may find their way into the final version.
Squashed Bugs and Performance
Beta 2 certainly doesn't feel as beta as beta 1 did. In fact, it's pretty snappy; at least as snappy as Lightroom 2 is on my machine. Many of the major bugs appear to be fixed as well. The import bug that dogged me in Beta 1 has been fixed. I've had no problems bringing files in from my hard drive.
Speaking of importing files, beta 2 still doesn't have a mechanism for converting your Lightroom 2 catalog. This means if you're a LR 2 user you have to re-import all your images into LR2, though obviously this is an in-place import, before you can start looking at and processing them. Unfortunately that means you also lose any adjustments you've made in Lightroom 2 so you have to reprocess a lot of things. I certainly expect the production release of Lightroom 3 to support migrating one's catalog.
Lightroom 2 and Lightroom 3 in Parallel
Beta 2 still cannot import or convert a Lightroom 2 catalog. In short, beta 2 starts fresh. I don't care for this situation as such, as I'd like to be able to go back and look at old images in a new Lightroom, so to speak. You can import your images in place into the new Lightroom 3 catalog; however, doing this poses some problems with respect to synchronizing edits between the old and new engines, or at least bringing forward your edits from Lightroom 2. In short, you can't.
The best solution I've come up with for dealing with this situation is to work with the new catalog, either with no previous images or by importing your existing images in place. Then when Adobe releases a version of Lightroom 3 that supports converting catalogs, converting your old Lightroom 2 catalog and merging it (again in place) with your new Lightroom 3 catalog. Fortunately, Lightroom will deals with situations where the two catalogs have had images processed differently by creating virtual copies for each of the two methods so you won't lose any new edits and you'll finally have your old edits brought into the new catalog.
Doing this works well enough with multiple Lightroom 3 catalogs, so it should work just as well with a Lightroom 2 catalog that's been converted too.
The other option is to write all your edits to the DNG or XMP files in Lightroom 2
before you import them into, or resync the folder after they've been imported, Lightroom 3 beta. However, this process won't bring over virtual copies so it's not entirely useful either.
Noise Reduction and Rendering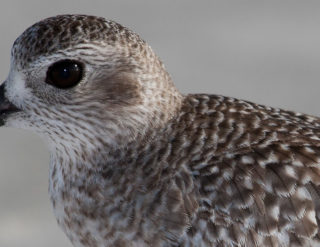 I was thoroughly impressed by the image quality that Beta 1's new engine produced, beta 2 certainly doesn't disappoint. Moreover, the addition of a fully function noise reduction engine makes beta 2 quite powerful and actually useful. The noise reduction algorithms are actually quite good as well. It certainly gives some new life to ISO 1600 and 3200.
Video Management
As much as I'd like to, I still don't have the capabilities to shoot video yet. However, video is clearly becoming an increasingly important aspect of photography. Adobe is trying to make Lightroom 3 more capable of handling video, however, the current effort in beta 2 falls a little bit short.
What you can do is import video off a card and view a preview of the first frame in the filmstrip, grid or loupe views. However, you can't yet watch anything in beta 2; when you click a video in loupe view it starts the default video player (in my case Windows Media Player) instead of just playing the video inside the Lightroom interface.
What I can't find is anyway to do anything after that. There's no obvious, though it's entirely possible since I don't have Premier, to have Lightroom send a video clip to a proper video editing program.
In many ways, Lightroom treats video as Flickr does, as extended stills. That's not to say there's anything wrong with that philosophy, though for now it seems like photographers doing serious video work will still have to keep their video workflow separate from their still workflow.
Of course, this is all still beta software, and video is new to beta 2, so that's not to say any of this might not change in the time between now and release. One thing I would really like to see is video clips being plaid inside the loupe view in Lightroom and not being kicked out to another video player.
Preliminary Conclusions
I've only been playing with Lightroom beta 2 for a couple of hours now; however, I find it to be much more useable than beta 1 was. As such, I think this time, I may actually be able to put it thought its paces and really test it out. It's not perfect and being that it's still beta software, I wouldn't suggest relying on it for production work. Though it certainly seems good enough to hack around in some.
One other thing to keep in mind however, Lightroom 3 Beta uses Camera RAW 5.7, which isn't available yet (even in beta form). This means any work you want to take into Photoshop from beta 2 has to be rendered out as a TIFF or PSD before it can be worked on, at least if you want to take advantage of the new noise reduction and rendering engine.
Lightroom 3 Beta 2 can be downloaded from Adobe labs.
---
Lightroom 3 Beta @ Adobe Labs|