Really Right Stuff B2-FABN Multipurpose Clamp Review
5 min read
Really Right Stuff describes this as a, "38 mm Screw-knob clamp with strap bosses." I think multi-purpose is much more fitting. There's not much to say about the B2-FABN, it's a screw style Arca Swiss style clamp. The knob is captive, so you won't lose it. And the overall build is typical Really Right Stuff quality.
What makes the B2-FABN interesting, is that it has all kinds of applications beyond just being mounted to the top of a tripod head.
Sure there's a standard 1/4–20 threaded socket in the center of the clamp. And sure you could screw that onto a tripod head that didn't have a QR clamp. And sure it might look something like what I do with my Manfrotto Micro Fluid Head in the rare cases I need to use it.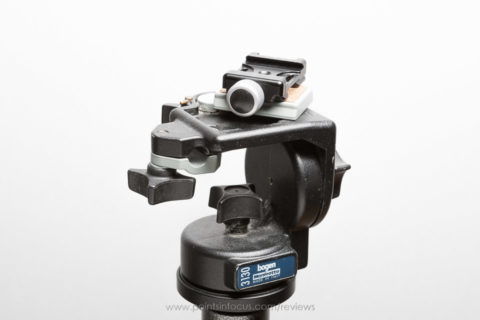 You could also use that 1/4–20 socket to attach the B2-FABN to a Black Rapid strap. This is probably my most used configuration. It's secure, and very fast to get the camera on and off the strap without having mess with screwing the Black Rapid on and off all the time.
There's also a dovetail along the bottom of the plate that fits in any other RRS clamp. The effect of this is to rotate the clamping axis by 90°. Say you have something like a Manfrotto 234(Affiliate Link) or [Really Right Stuff MH–01][] tilt head for a monopod. Unless you didn't really secure the clamp, rotating is not something that's field expedient — I have my clamp attached with a thread locker and torqued down quite heavily so it can't come loose in the field. But that also means I can't easily switch form a collared lens, to the camera plate and keep the head's tilt as tilt. The B2-FABN fixes that in a pinch — and since it's probably already on my Black Rapid strap, I have it with me anyway.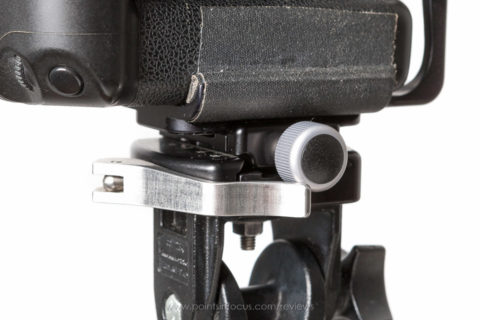 Finally, there are the strap bosses, which like I said getting started I just don't use. However, they're their in case I need or want to us the clamp to carry a large lens that way.
Admittedly, I could have saved $10 with the B2-mAS instead of the B2-FABN, and knowing what I know now with my usage patterns I could have easily gone that way. But alas hindsight is always 20/20 and all that jazz.
The only real down side with either the B2-FABN or B2-mAS is that like everything Really Right Stuff made, it's not cheap. Of course it's built well, and will likely last forever even under heavy abuse. But if you look at a $250 lens and go "man that's expensive" this probably isn't the accessory for you. Then again, if you're buying one RRS clamp and you want it to be able to do everything, this clamp can do that.