Purple Gallinule Foraging
5 min read
This has not been my year for bird photography. In January my long lens broke and following that my main camera spent a week at Canon being worked on. That said, this has certainly been the year for birding, unlike last year which was just depressingly bad. Wakodahatchee Wetlands, one of my local birding spots has been hopping since early January and I've been without the glass to shoot it.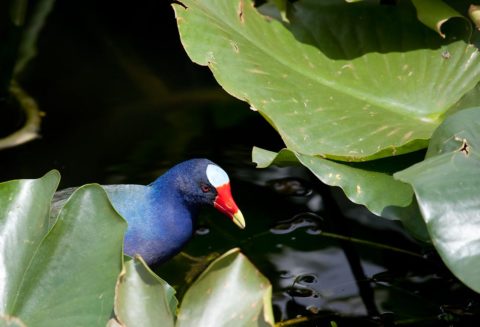 That said, on Wednesday the 24th, I made it back to Wakodahatchee though certainly not at the ideal time, mid-day. However, there was still a few good shots to be had and lots of clouds didn't hurt the light either.
The highlight of the day was a Purple Gallinule foraging in Spatterdock and Pickerel Weed along the boardwalk shown here.