Florida's Crested Caracaras
5 min read
These are a few frames of one of Florida's Crested Caracaras from my time at Viera Wetlands in early December. This individual photographed while feeding on a fish found on the side of the levee.
The Crested Carcara is a ground-inhabiting bird of prey that is closely related to Falcons. It's found primarily in open habitats like grasslands, scrub deserts and seashores.
The Florida population has been isolated from the rest of the Caracara range (most of South and Central America) since the end of the last ice age. In Florida its range extends throughout Okeechobee, Osceola, Highlands, Glades, Polk, Indian River, St. Lucie, Hardee, DeSoto, Bervard, Collier and Martain counties.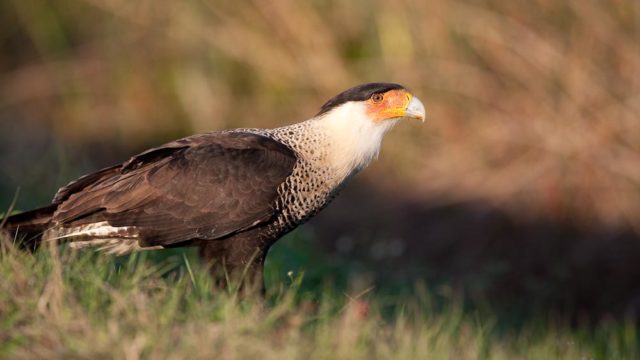 Caracaras, like other raptors, are opportunistic and will eat carrion, steal food from other birds, and hunt for small most other small prey items. However, unlike vultures, Caracaras will almost always avoid rotting carrion. The individual photographed here had managed to find an fairly fresh fish (or possibly run off another bird for it's fish) on the side of one of the trails embankments.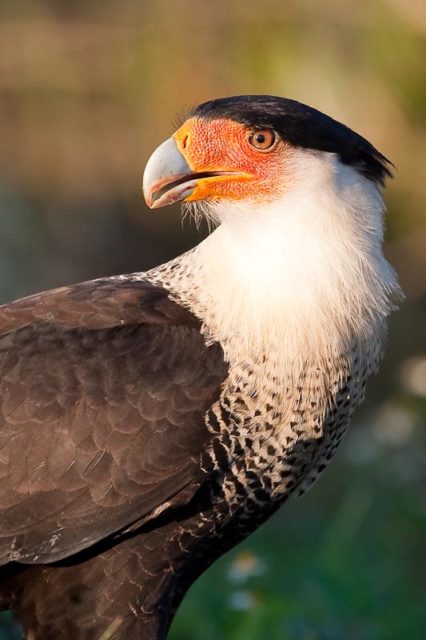 Crested Caracara populations have been declining due to loss of habitat due to development for some time. The Audubon's Crested Caracara is listed on the U.S. Endangered Species List and the Florida populations considered a threatened. The Florida populations face uncertain futures since the majority of the land in it's range is privately owned, and thus not under Federal protection.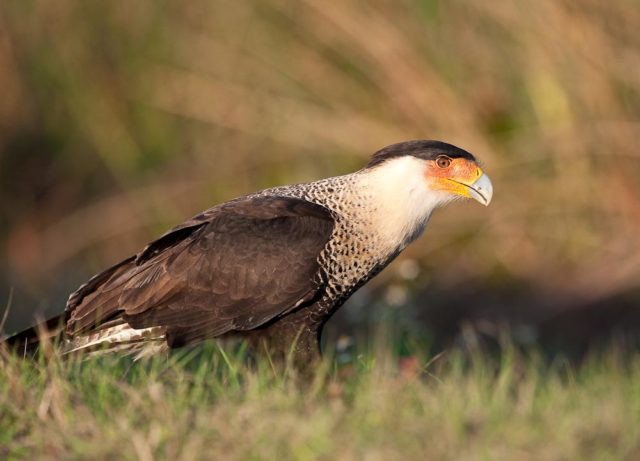 ---
Crested Caracara, eNature.com
Northern Caracara, Wikipedia.com