Sanibel Pelicans
5 min read
One of the nice things I find about the Sanibel beaches is that you almost always have large easy to track targets moving along the beach continuously. Those targets, are Brown Pelicans, and I find them to be quite nice in many ways. They are fairly predictable in their flight patterns, and are very clear about their intentions when they are going to dive. They are also large and not super fast, making them easy to track with just about any auto focus system, as well as giving frame filling images with moderately long glass.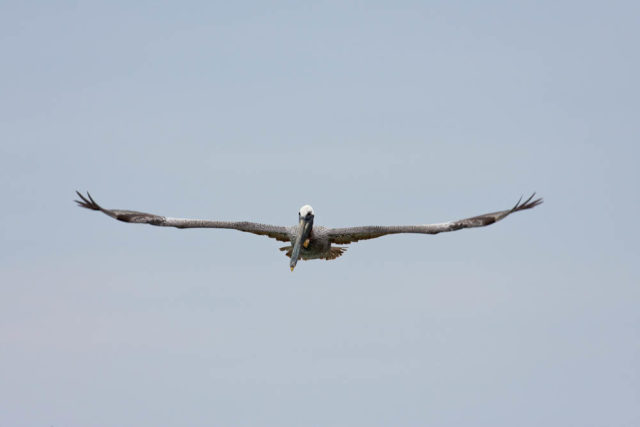 I was out on the beach at about 5PM, the light was pretty flat due to the slightly overcast skies. I was a little bummed that it didn't look like I was going to have a good sunset either. But Fortunately that cleared up pretty quickly, and soon enough the light was good and we were rockin and rollin.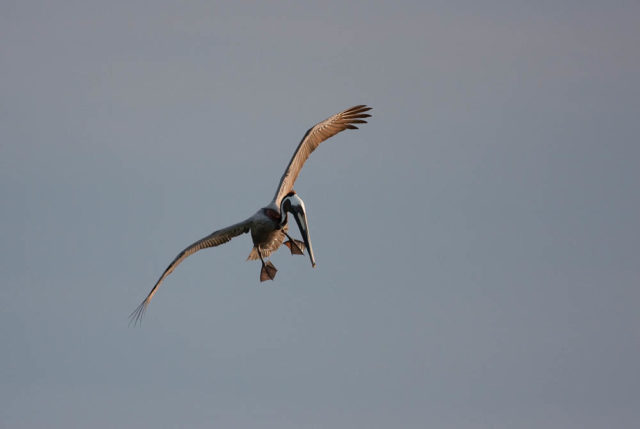 At a distance they aren't all that difficult to keep sharp from end to end. The above image was shot at f/5.6, 400mm and with the shutter speed north of 1/1000th and the general lack of movement there isn't a lot of motion blur to contend with.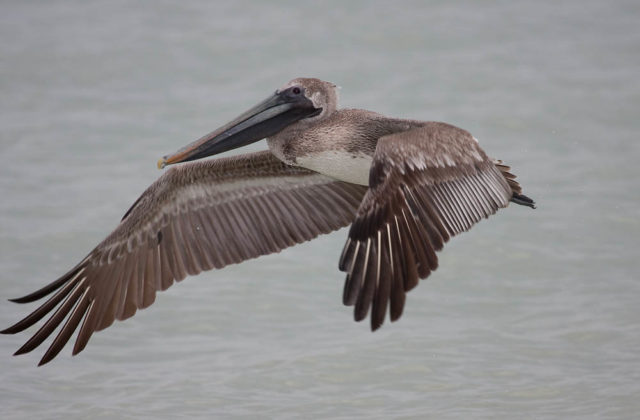 Conversely, when they are much closer they start to pose significant challenges. Depth of field with a long lens at wide apertures poses quite a bit of a problem. Especially when you need upwards of 6.5 feet of DoF to keep the wingtips sharp.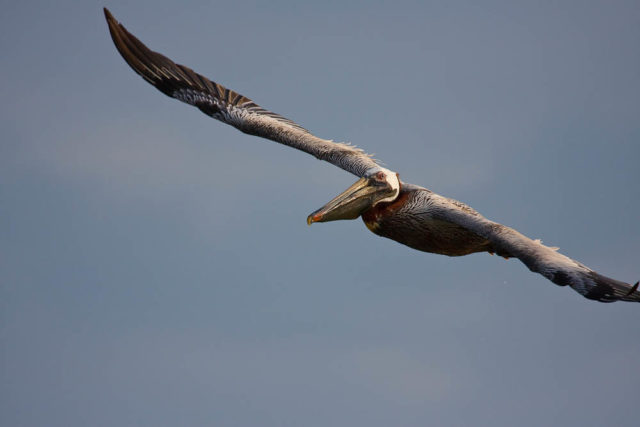 Where I was, there wasn't a whole lot of chance to get between the light and the birds. So as the sun started really setting and I started losing a lot of the fill off the sea and beach. At that point, when all else fails, it's time to start with the silhouettes.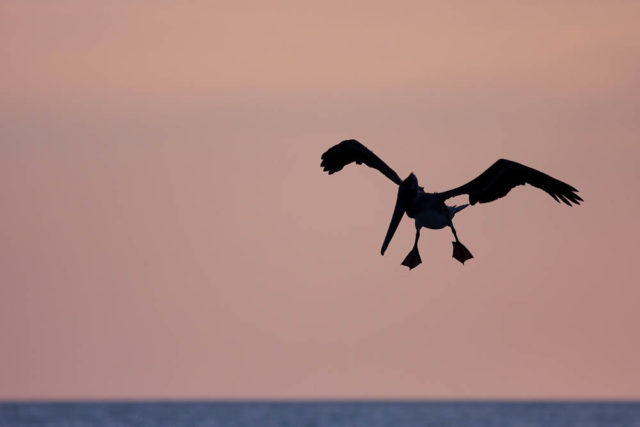 All in all the afternoon was quite successful, I got quite a few nice pelican shots as well as a few others of smaller shore birds. The Royal Terns that had been a mainstay of my winter shooting on the beach have migrated on. The number of peeps and larger wading birds has also dropped off dramatically. Though conversely the Osprey in the area have young and the number of active Osprey flying over the beach to their coastal fishing grounds is up dramatically.