Corkscrew Swamp Gator
5 min read
I'm not usually big on photographing gators, most of the time they just lie there in front of the worst possible background you can imagine. Sometimes you get lucky though. The water levels in Lettuce lake in the Corkscrew Swamp Sanctuary have dropped so much that at this point there's only a few very small pools, the one this gator was in wasn't much bigger than the gator itself.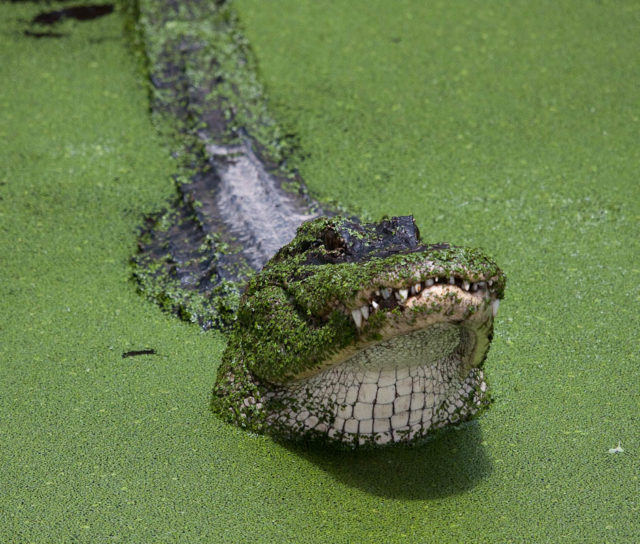 He wasn't very pleased with me being there either apparently, as just as I started shooting, it rose up in this position facing right towards me, and snapped its jaws. Now I've been around gators, sometimes much closer than I probably should be, but I was damn glad there was a boardwalk and 4 feet of air between the ground and me that day. It never did take his eyes off me either while I was there.
I was shooting this in between taking shots at the Palm Warblers, one of which I posted in West Coast Birds. This ended up being another case of trying to do too much at once, as I really needed to stop down some for the gator but the birds were in the shade, and like usual things happened way to fast for me to keep up with everything. Either way, I did manage to remember to keep the eyes in focus so it's not complete loss.