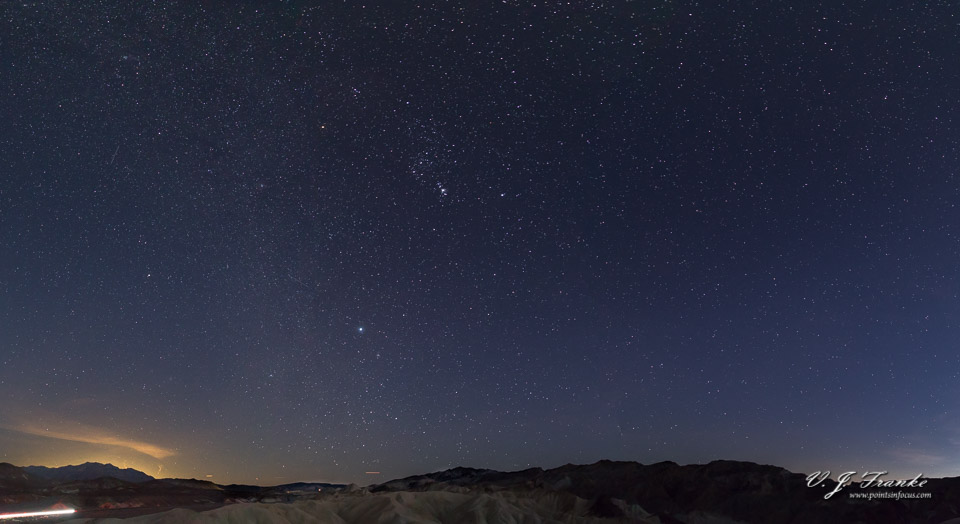 Oh My! The Stars
Death Valley, Ca
Oh my! Every time I get out to a truly dark sky I have to go out at night and point my camera skyward. In so many ways, I know I'm merely ineffectually pawing at the nearly impossible task of capturing them well. The truth of the matter still stands, the night sky is incredible to see in its true state.
Much to my amazement, even with the light pollution of what I presume is Las Vegas over the horizon, headlights of passing cars, and it still being twilight and not properly dark, the Milky Way is still faintly visible in the the deep blue glow of Earth's atmosphere.
I'm sorry this image currently is not available for print or licensing.