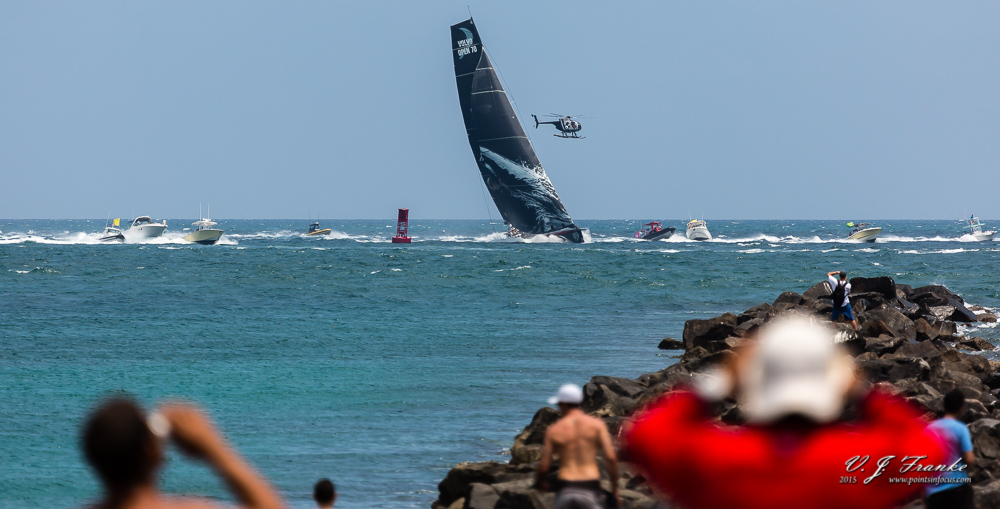 Spectators watch Mar Mostro at South Pointe Park
Spectators watch 2012 Volvo Ocean Race boat Mar Mostro take the leg win as it arrives at the port of Miami.
Puma Ocean Racing's entrant in the 2011-2012 Volvo Ocean Race, Mar Mostro (Monster of the Sea), sails with the spectator fleet after winning Leg 6 (Itajai, Brazil to Miami, FL, United States). The Volvo Ocean Race is a 39,000-mile, 10 month, regatta that circumnavigates the globe stopping briefly in ports around the world to replenish, race, and make repairs.
I'm sorry this image currently is not available for print or licensing.